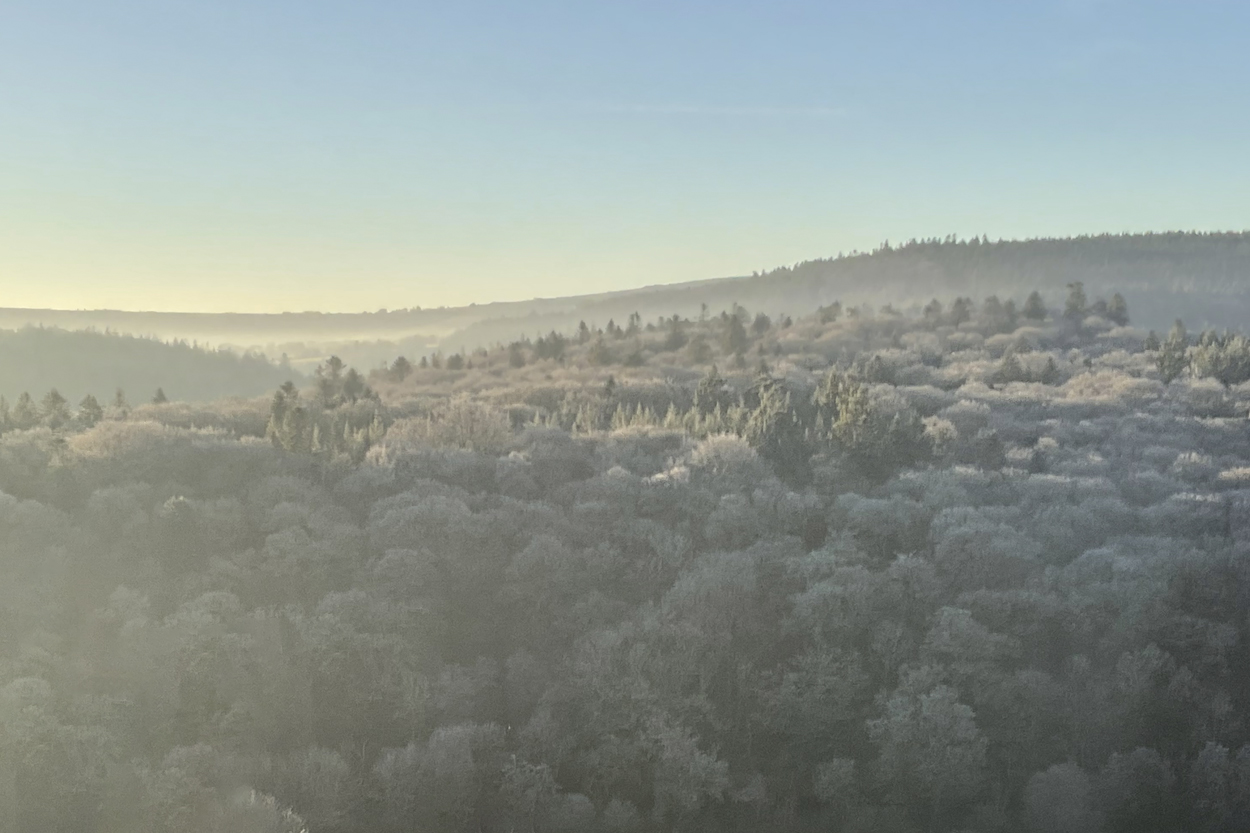 'It is during the winter and in the shooting season that a residence at Endsleigh will be the most desirable'
Humphry Repton
Here at Endsleigh, the first new shoots of the year are already pushing forth: snowdrops, those ever hopeful harbingers of spring are already in flower; hellebores, iris and winter aconite brighten up the freshly mulched borders and the scents of honeysuckle, witch-hazel and mahonia waft through the garden evoking optimism for the year ahead.
Humphry Repton always intended the gardens at Endsleigh to offer interest throughout the year, he states in his Red Book that 'It is during the winter and in the shooting season that a residence at Endsleigh will be the most desirable'. Whilst Repton's plans for an extensive winter garden were not implemented, his picturesque valley garden is certainly at its most dramatic at this time of year. Repton offered three tenets for the picturesque in the landscape 'Steepness of ground – Abrupt Rocks – and Water in rapid motion'. All of these are at their most apparent during the winter months, as the verdancy of summer melts away clarifying the landscape itself. The drama of the rocky crags and seemingly randomly placed boulders (in fact artfully arranged) come to the fore, the precipitous slopes of the valley become more apparent and the water crashes down the valley to the Tamar below, taking full advantage of Repton's streams, cascades and waterfalls, exaggerating the ever changing soundtrack to the garden that Repton originally envisaged, 'there be no features in landscapes more interesting than water in rapid motion, and broken into froth and foams'.
Repton described Endsleigh as 'the most picturesque subject on which I have ever been professionally consulted' and was concerned that he would not be able to do it justice, at this time of year, witnessing the landscape pared down, one can fully appreciate what he achieved and I hope agree that he has indeed done it justice.
Ben Ruscombe-King
The Endsleigh Gardener