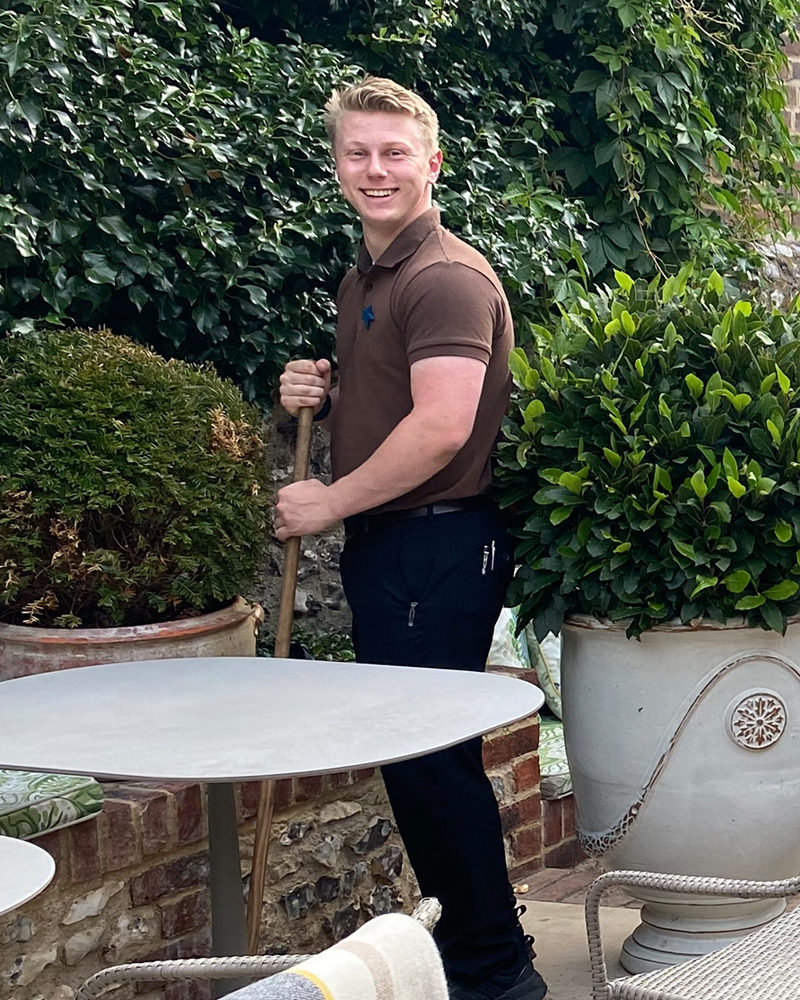 Isaac Norton, Porter
A phrase he has made his own is "put your heart and soul into something". Before joining us in the hotel, he was an apprentice in our refurbishment construction team – learning all the different skills required to complete such a project. That set the foundation for his excellent work ethic and commitment to providing exemplary customer service that is friendly and efficient, ensuring that our guests get the most from their stay with us.
'A driven, hard-working and friendly young man! He is always eager for a new challenge or task to take on and complete with outstanding accuracy & efficiency.'
Edward Johnson, General Manager
Employee of the Year receives a £500 prize plus a complimentary two night stay at any one of the three hotels in The Polizzi Collection.
Flexible
Housekeeper
£11.50 per hour plus 12.5% service charge
Full time
Senior Waiter
£11.50 per hour plus 12.5% service charge
Receptionist
£11.50 per hour, plus 12.5% service charge