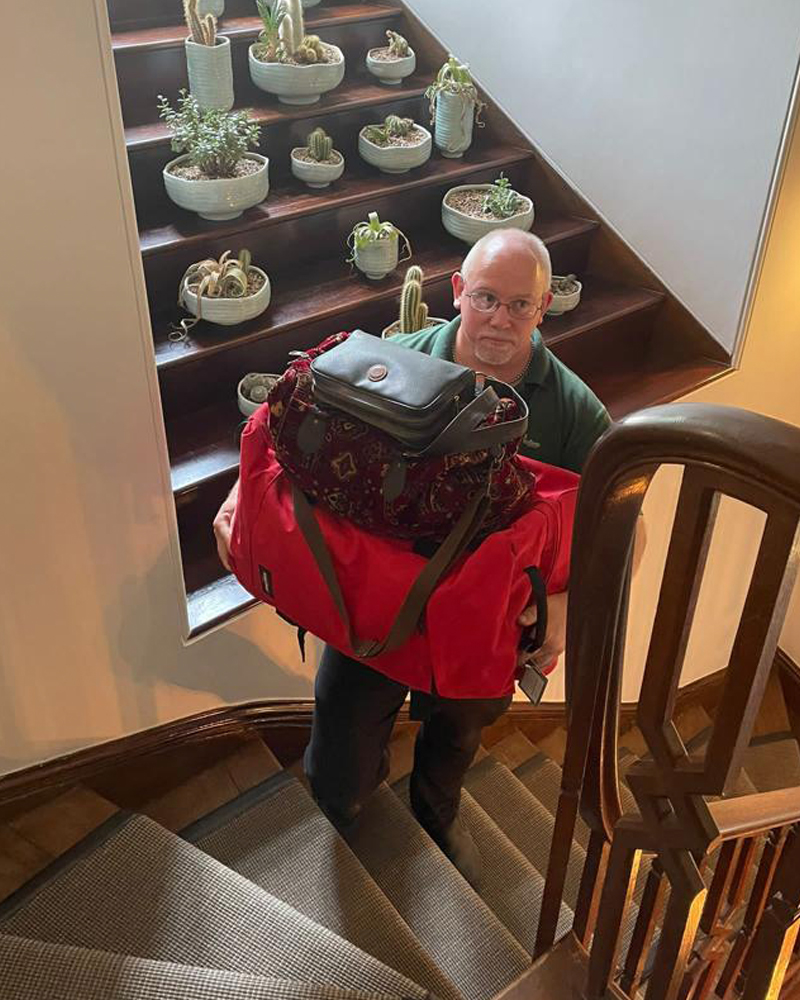 Paul Stephens, Head Porter
Paul has been part of the Endsleigh family since May 2011. To begin, working as the Night Porter for over 10 years. He is now the Day Porter, looking after our guests, and staff alike, with the day-to-day running of the hotel. Paul's enthusiasm inspires all staff, and makes each guest feel so well looked-after. He always keeps a positive attitude in challenging situations, with a contagious smile! Paul often works extra, and comes in at short notice to ensure that the team are supported, during the busiest periods. He plays a crucial role in the hotel's success!
Paul has lived in Devon his whole life, and outside of work he enjoys nothing more than spending time with his son. They enjoy visiting arcades, fishing, and anything to do with cars, as they are both petrol-heads!
You are an invaluable member of the team, a true Polizzi star!
'I am lucky enough to have worked with Paul, for his duration at Endsleigh. You will not meet a more positive, friendly, and good-
humored person. Paul is always willing to go the extra mile, and for anybody. The pride that he takes in his work is truly inspiring. There is nobody more deserving of this award!'
Katie Probert, Reception Manager
Employee of the Year receives a £500 prize plus a complimentary two night stay at any one of the three hotels in The Polizzi Collection.
Full time
Chef de Partie
£27,500 - £32,500 plus 12.5% service charge
Flexible
Kitchen Porter
£10.50 per hour plus 12.5% service charge
Tom Ewings
Head Chef
Sous Chef
£32,500-£36,000 plus 12.5% service charge