Suite 18, The Stables
Suite, Stables view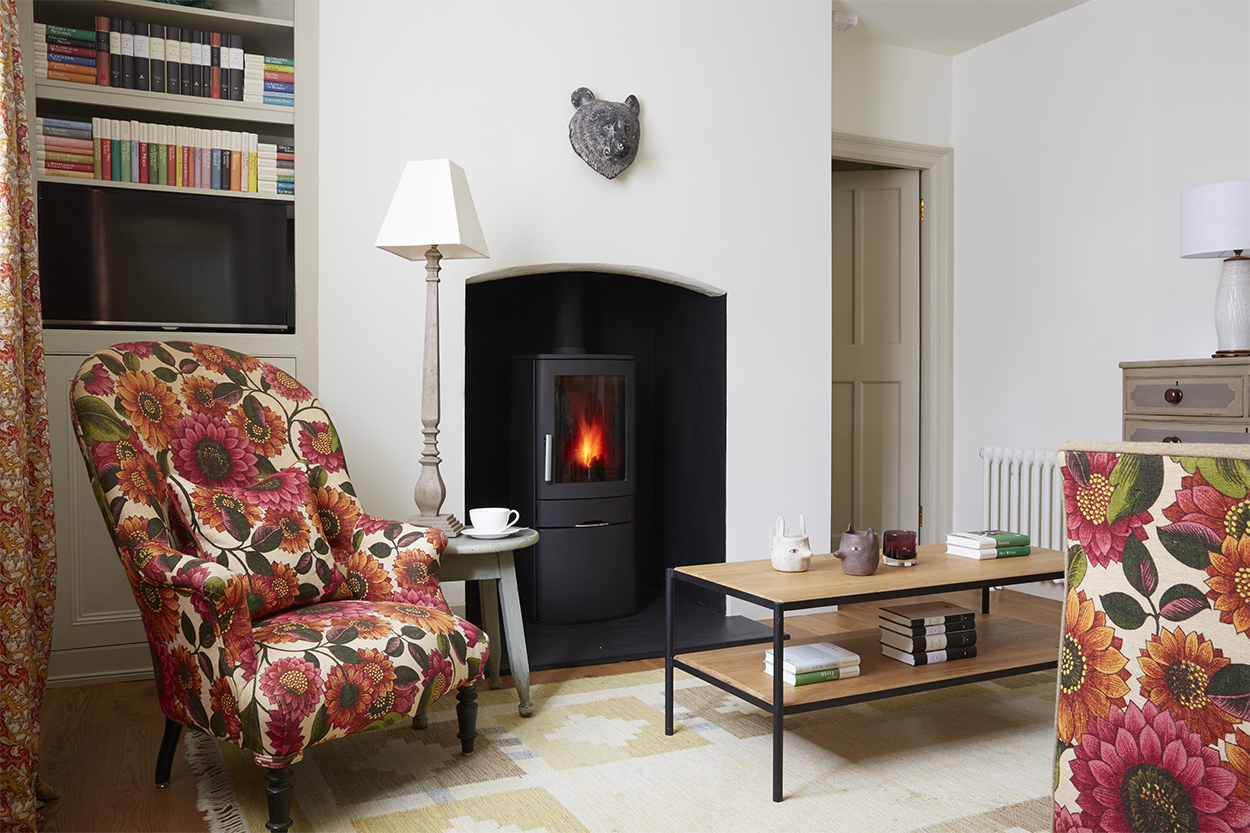 -The Stables
-Ground and first floor
-King sized bed/twin or double
-Two bunk beds suitable for children
-Roll top bath and separate walk in shower.
I defy anyone to find a more beautiful spot in the whole of England than that of this Grade I-listed house, an unusual cottage orné built by Wyatt for the Duke of Bedford.
There is no traffic or aircraft noise, no light pollution, just the sound of the Tamar river and the sight of groups of champion trees in the Repton garden, also Grade I-listed.
The new suite is the first in the stable building. Here you are cocooned in your own apartment with two bedrooms a very beautiful bathroom, with double height ceiling and original roll top bath. Downstairs there is a pretty sitting room with the original kitchen dresser for preparing tea and coffee.
The suite is perfect for a young family. One of the bedrooms is a tongue and groove cabin with two built in bunks and its own large television set into the wall.
In keeping with the rest of Endsleigh the furniture is a mix of old and new, with some unusual pieces. A black bears head looks down on the sitting room from above the wood burning stove.
Although conceived with a young family in mind the new suites will equally appeal to those who prefer a little more space.
The Stables at Endsleigh have lots of interesting nooks. As we write, plans are being drawn up for a boutique and a simple treatment room.