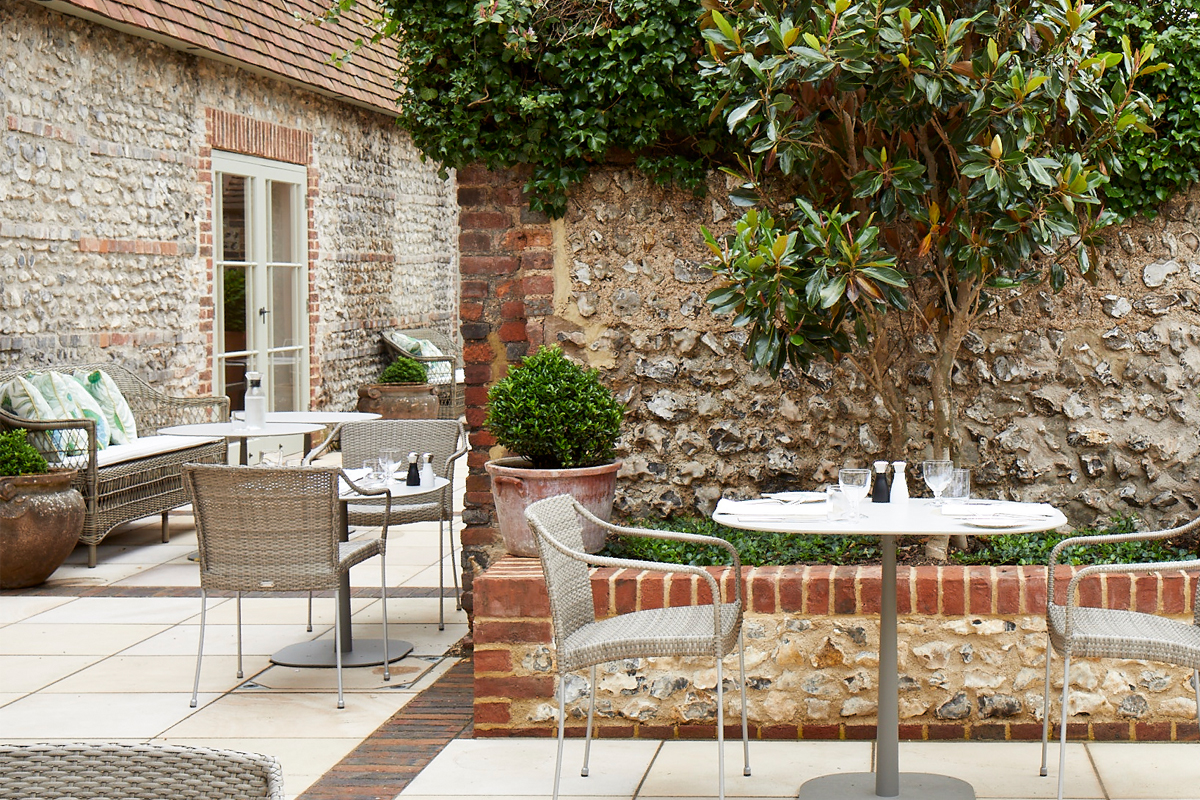 Lunch is served Monday to Saturday in The Inn between 12pm-3pm. On Sunday, lunch is served in the Dining Room from 12.30pm-3pm. Dinner is served each day in The Dining Room between 6.30pm-9.30pm.
Children under seven are welcome at 6.30pm in The Dining Room. Dogs are welcome in The Inn and Courtyard.
For parties of eight or more please call us to make a reservation.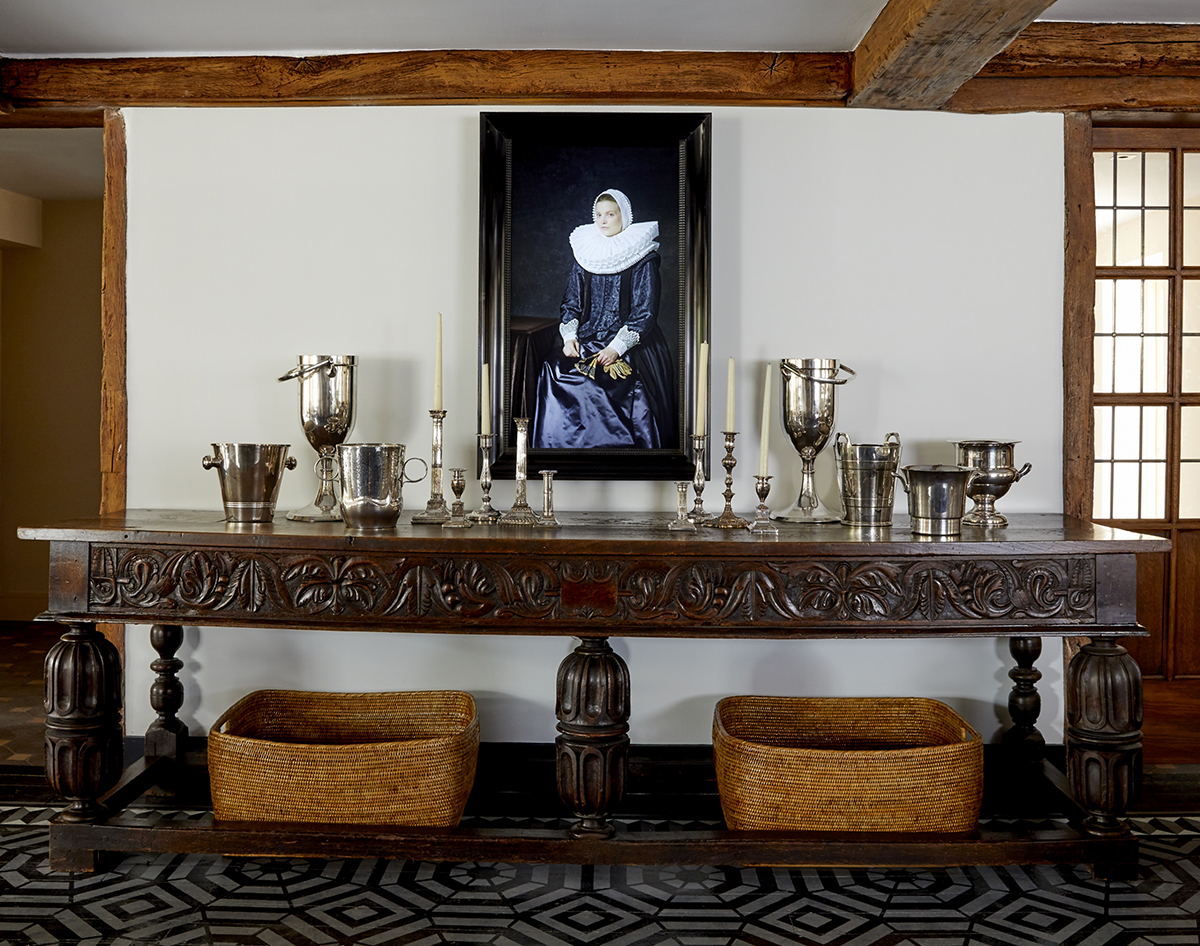 Tim Kensett, formerly of The River Café, is Head Chef and serves simple, unfussy dishes with a focus on clarity of flavour. The ever-changing highly seasonal menus utilise the abundance of exceptional Sussex produce.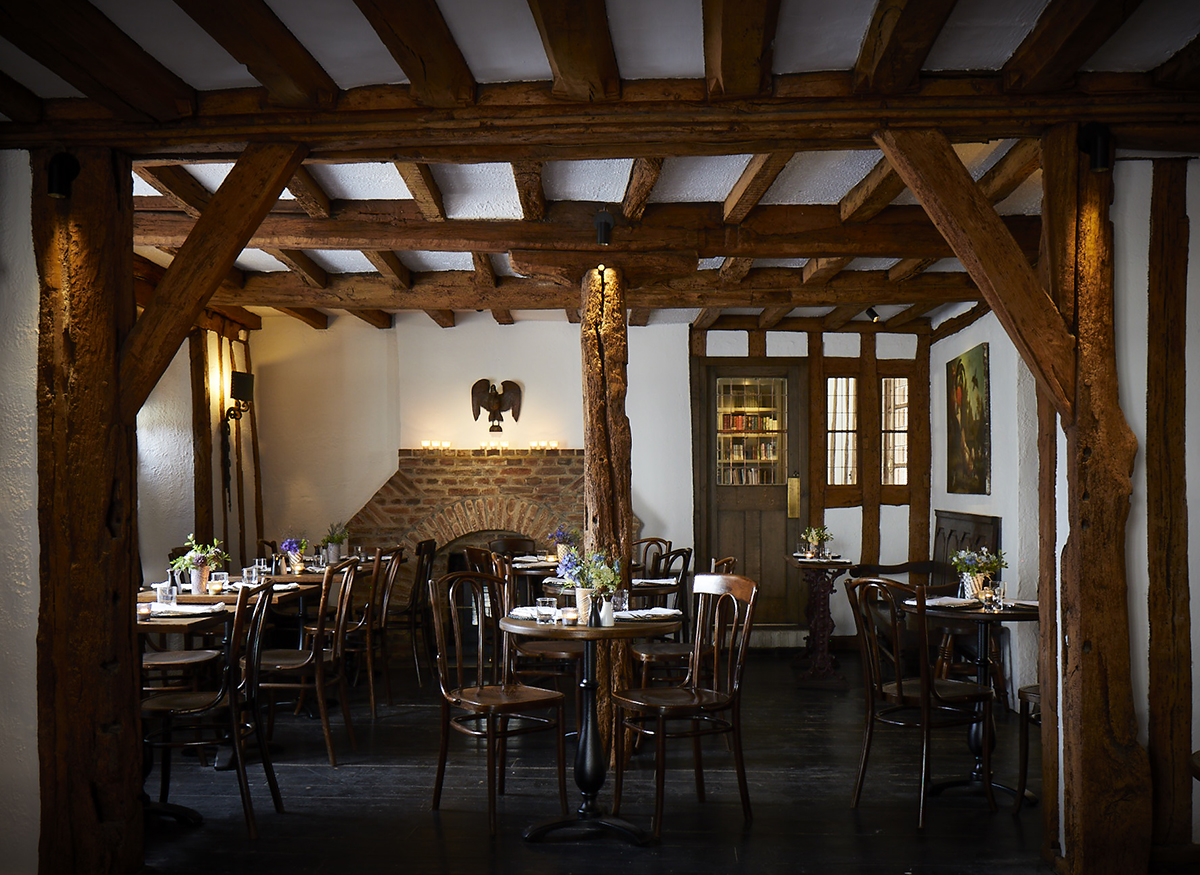 vg = vegan, v = vegetarian, gf = gluten free, df = dairy free
The 15th century front of the hotel, known as The Inn, opens onto the High Street, and provides relaxed all day dining from 11.30 am until 6pm, with local beers, open fires and oak beams. The library is a sanctuary for guests to enjoy a drink or a cup of tea, or play one of the board games. Its bookshelves are packed with poetry, short stories and novels by British authors, and there is a section dedicated to local history, flora and fauna. The library has a secret door that opens onto the restaurant.