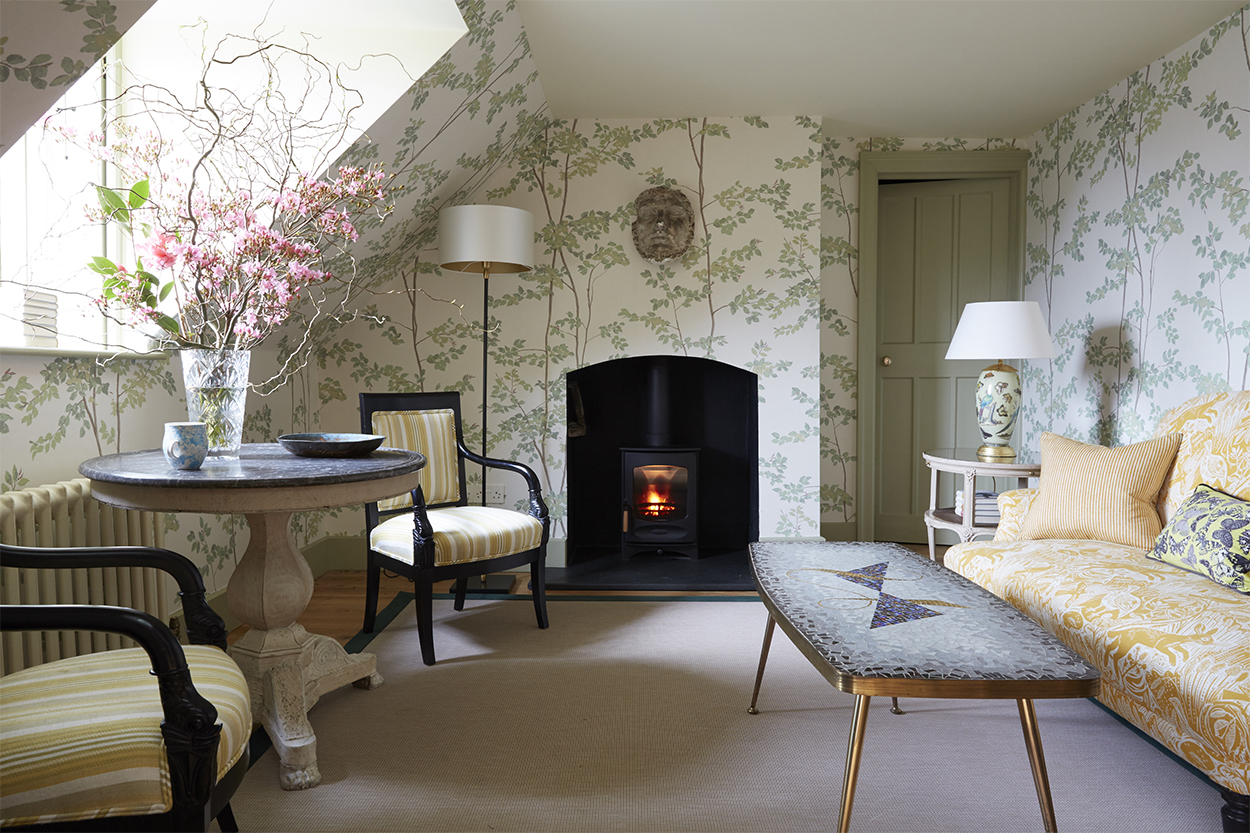 -The Stables
-First floor
-King sized bed/twin or double
-This room may accommodate a child on a Z bed (£40 per night) or a cot at no extra charge
-Roll top bath and separate walk in shower
I defy anyone to find a more beautiful spot in the whole of England than that of this Grade I-listed house, an unusual cottage orné built by Wyatt for the Duke of Bedford.
There is no traffic or aircraft noise, no light pollution, just the sound of the Tamar river and the sight of groups of champion trees in the Repton garden, also Grade I-listed.
This suite overlooks the gardens and old stables. Here you are cocooned in your own apartment with Master bedroom, a very beautiful bathroom, with original roll top bath and separate twin walk in shower. There is a pretty sitting room with kitchen dresser for preparing tea and coffee. This suite has its own private patio overlooking the Valley.
In keeping with the rest of Endsleigh the furniture is a mix of old and new, with some unusual pieces. The sitting room has a wood burning stove and English wallpaper by designers Lewis & Wood.
The Stables at Endsleigh have lots of interesting nooks. We plan for a boutique and a treatment room later this year.
If you have a young family take a look at Suite 18, The Stables.
The suite comes with flat screen televisions, DVD players, Nespresso machine, fridge, safe, free WiFi and Bramley toiletries. All of our rooms are dog friendly.