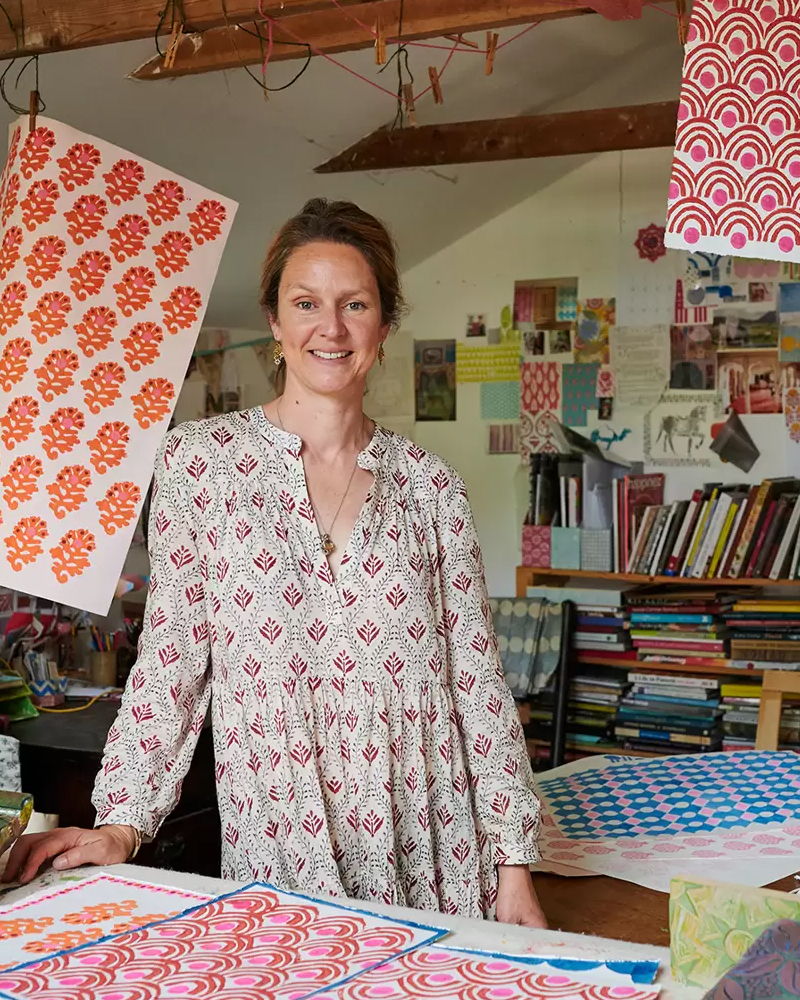 Have fun and learn the arts of block printing and wreath-making from two inspiring professionals during a stay at The Star, the newest hotel in The Polizzi Collection.
On arrival at The Star on Tuesday 7 December, join printmaker Molly Mahon for a festive workshop in the newly decorated private dining room, known as The Pilgrims' Room. Experience the joy of block printing by using Molly's hand-carved wooden blocks and eco paints. Experiment with colour, pattern and finish by printing your own set of Christmas cards and ribbon. Following the workshop, guests are invited for a glass of prosecco in The Library with Molly Mahon and Alex Polizzi. Dinner will be served in The Dining Room from 7pm.
After a relaxing night's sleep in one of the lovely rooms designed by Olga Polizzi, and breakfast, guests will return to The Pilgrims' Room for a wreath-making workshop, hosted by The Star's own florist, Julia Marsden. To create a bespoke festive wreath, choose from a 10" or 12" ring to use as a base, and select from a wide variety of flowers and materials to create something spectacular for the ultimate festive front door.
About Molly Mahon
Based in Sussex, Molly Mahon is a British printmaker whose block print originals are applied to fabrics, wallpapers and a growing range of homewares. Molly's work is inspired by nature, her travels to India and things that she notices in her daily life. She turns her images into repeat designs and carves them into a block for printing. She works on residential and commercial projects worldwide and is fast becoming the 'go to' fabric house for colour and pattern.
About Julia Marsden
Based in Alfriston, Julia Marsden is the in-house florist for The Star. Julia trained at The Sussex Flower School and at The Zita Elze Academy. She sources seasonal flowers from her own garden and from gardens in the local area where possible. With a natural, seasonal style, Julia creates daily floral pieces for The Star, the newest hotel in The Polizzi Collection. With a passion for wreaths, Julia is looking forward to sharing her expertise.