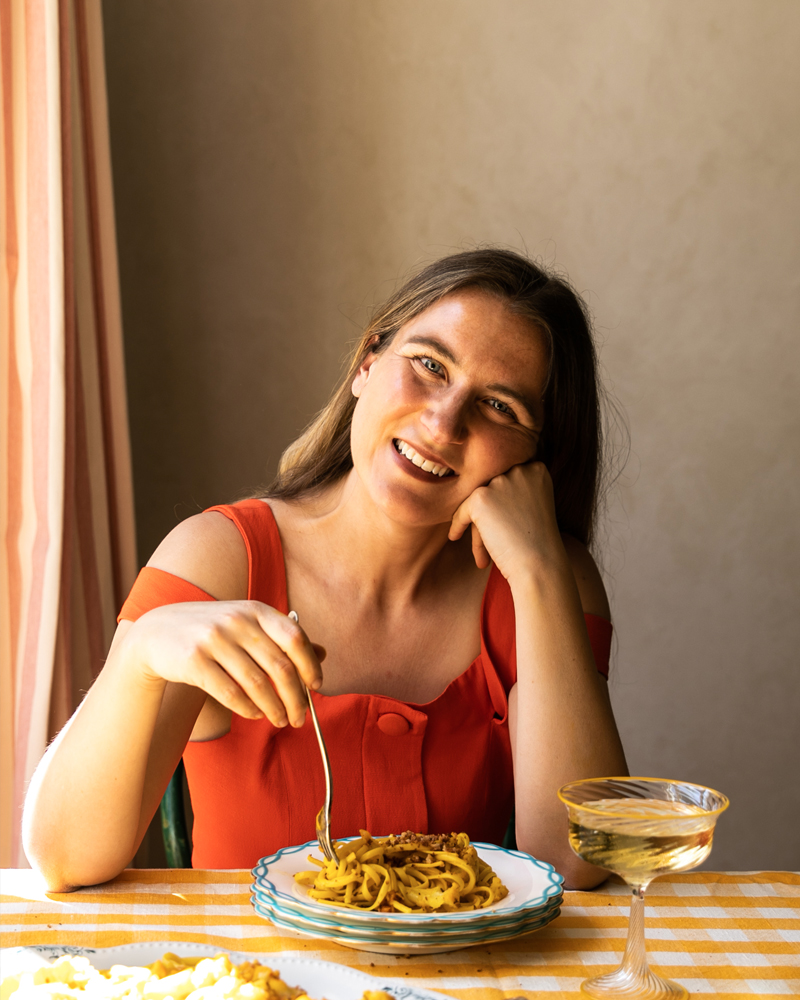 Pull up a chair to Skye's delightfully aspirational and unabashedly romantic table
Home cooked food can be used to nourish our loved ones, as well as ourselves. Whether it's a roast chicken shared on a Sunday night, a hearty soup to soothe yourself, or American-style cookies to be eaten whilst still warm, it's the ultimate form of sharing love.
Dedicated to Olga Polizzi, A Table Full of Love is Skye's third cookbook. With chapters devoted to how food can Comfort, Seduce, Nourish, Spoil and Cocoon, Skye has exactly the right recipe for every moment.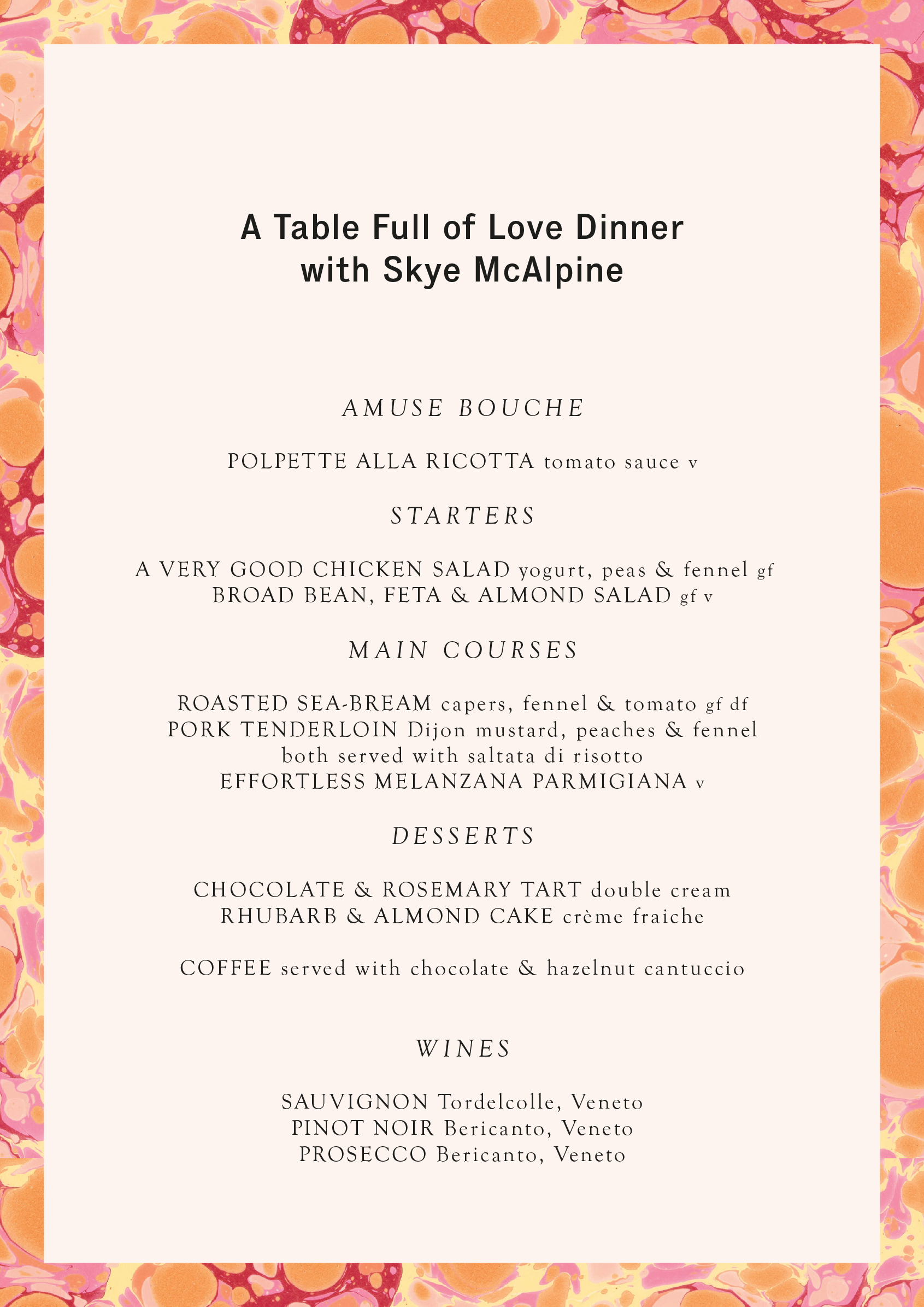 A Table Full of Love with Skye McAlpine at The Star is £85 including dinner with Skye, three glasses of wine to be paired with your food and coffee. Skye will speak about her philosophy of cooking and love of Italy between each course.
Stay the night at The Star from £490 including breakfast and all of the above based on two guests sharing a Classic Juliet room.