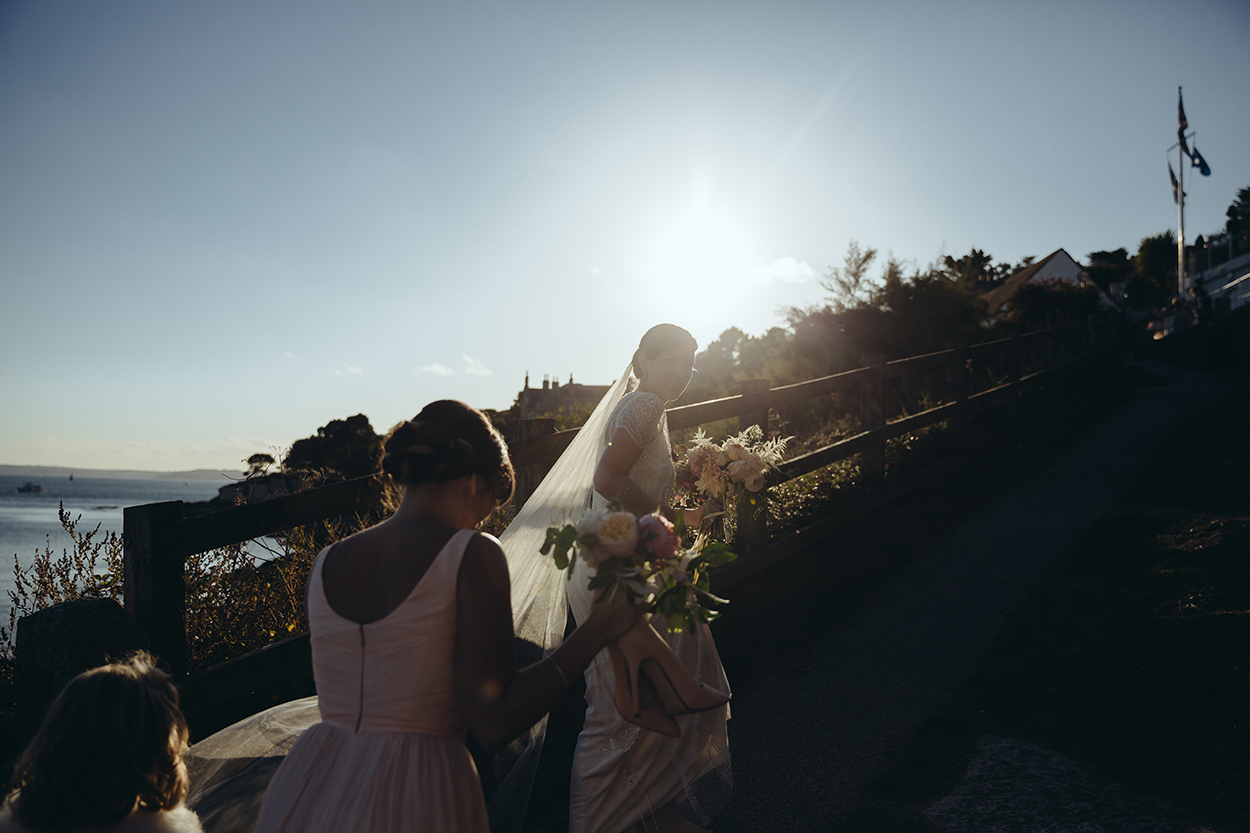 Every wedding is unique and we endeavour to create your dream wedding day. We hope that the information we have provided will give you an insight into what we can provide and the costs involved.
The ultimate Tresanton wedding is when you hire the hotel exclusively. Enjoy the luxury of having the hotel to yourselves, staff to cater for your every need and the splendour of handpicking the most suitable rooms for you and your guests.
A relaxed supper on your arrival day allows you and your friends to catch up and share in the excitement of your wedding day. Breakfast together in the morning sets you up for the day ahead. After the ceremony guests enjoy a champagne and canape reception on our sea view terraces. Our restaurant is the perfect setting for your wedding breakfast, as the the warm light fades at the end of the day, it is replaced by the flow of candlelight in the evening. Later comes music and dancing, followed by your own spectacular fireworks display from a large barge in the bay (at an additional cost). Exclusive Hire commences from 3.00pm on the day of arrival, until 11.00am on the day of departure.
Canapes and your wedding breakfast are from £120.00 per person, our house champagne is from £80.00 per bottle and house wines are from £36.00 per bottle. Should you have a special bottle in mind which you prefer your guests to enjoy, corkage is an option priced at £30.00 per bottle. We estimate half a bottle of champagne per person and half a bottle of wine per person with the meal.

The above private hire fee's do not include any accommodation, food or drinks, flowers, your photographer for example or extras. The private hire fee covers the room hire fee/Exclusive Hire charge and everything else will be charged on top.